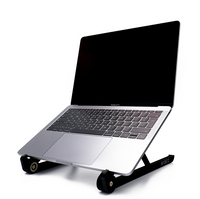 Discover our products
We offer a range of ergonomic accessories designed to improve your work place wellbeing and productivity.
SHOP now
Testimonials
Tom Hooker

Great for full-time remote workers! It's an incredible product with a very reasonable price tag.
Christina Barnett

Incredibly sturdy, stylish and has helped with my posture immensely.
Miss A L Smith

I really like this stand, it's sturdy and perfect for working from home.